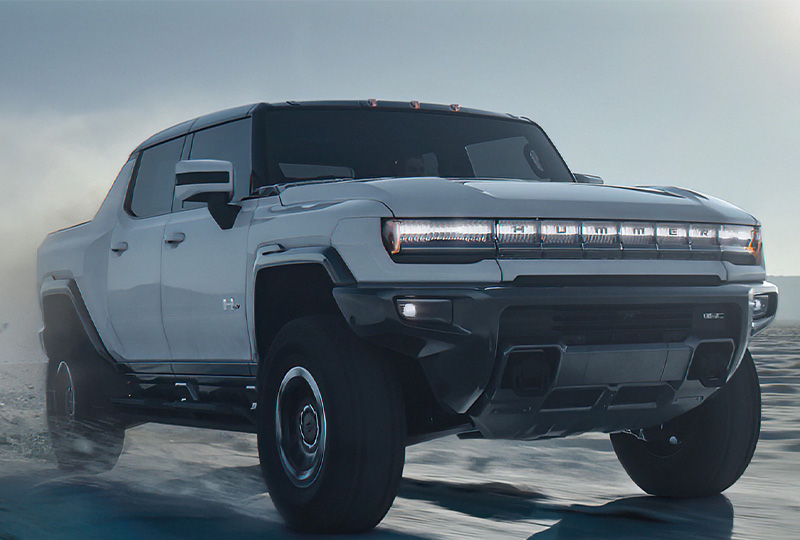 THE QUIET REVOLUTION STARTS NOW
As the world's first zero emissions, zero limits all-electric supertruck, HUMMER EV generates the power and technology to conquer the off-road with extraordinary confidence. The revolutionary Detroit-built† HUMMER EV will leave everything you thought possible in a cloud of dust.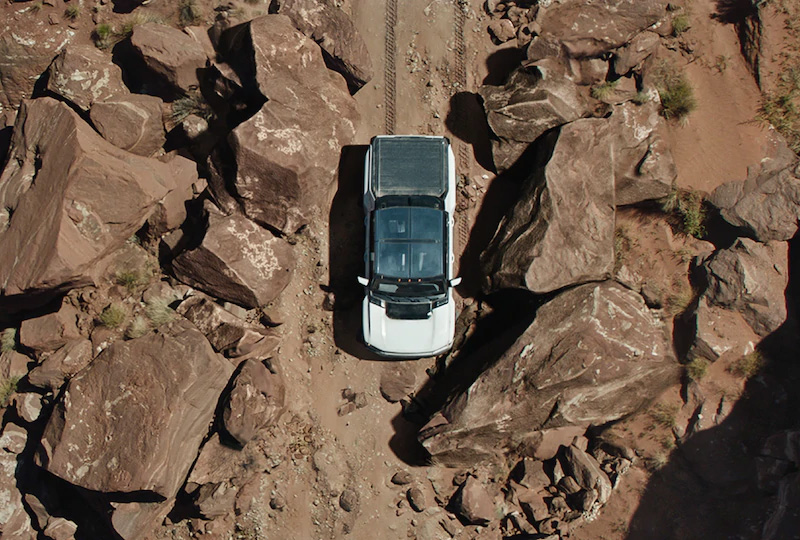 OFF-ROAD DOMINANCE
To take on the toughest off-pavement obstacles, off-road dominance is engineered into every element of HUMMER EV.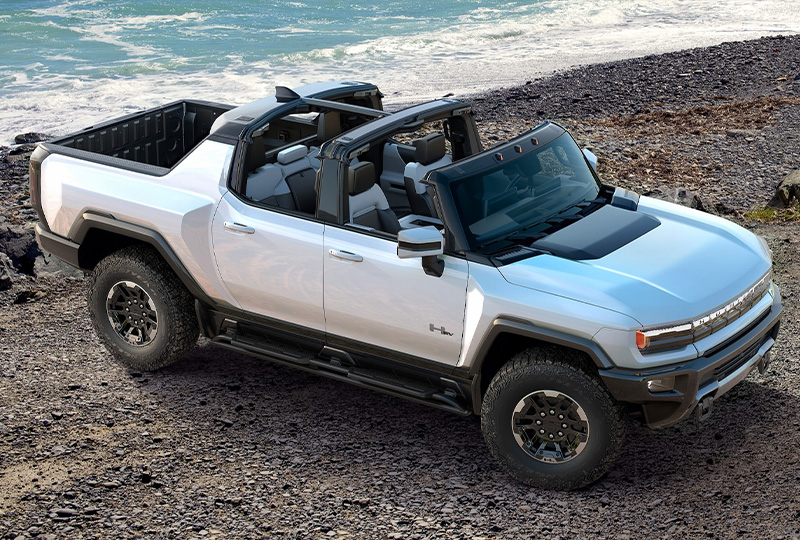 IMMERSIVE INFINITY ROOF WITH MODULAR SKY PANELS
This is what zero limits looks like. The industry-leading Infinity Roof and modular Sky Panels create immersive open-air experience. Let the world in by removing the four roof panels and storing them in the power frunk, stowing the front I-Bar and lowering the power Rear Drop Glass.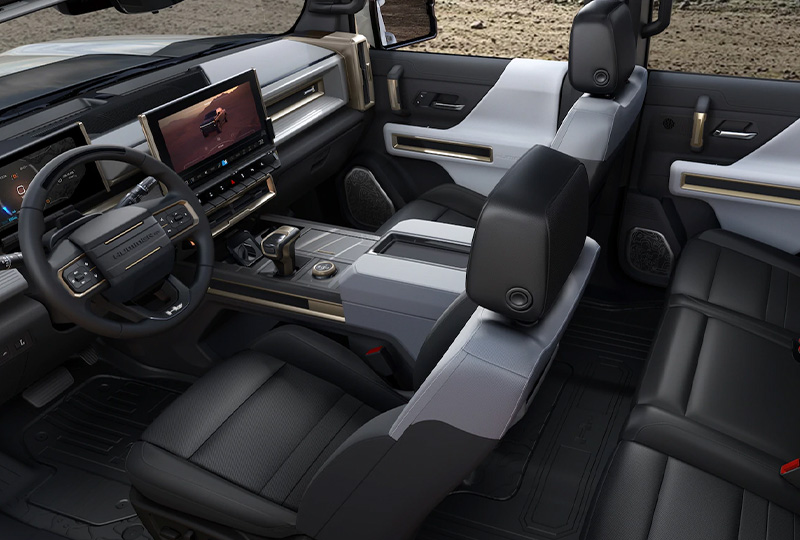 NEXT-LEVEL TECH & DESIGN
It may be quiet, but HUMMER EV's revolutionary technologies and unmistakable design speak loudly.